For thousands of years, Eastern business people have relied on the good energy of the winged lion Pi Xiu to help them attract business success and prosperity.

That is why with successful bankers, financiers, directors of large companies and other entrepreneurs, you will often see a Pi Xiu figurine of being in the office or at home.

Most people choose to wear them as a pendant on a bracelet. That way it is always with them and they can touch it often because that way they have a particularly good vibe.

To bring good energy into your life, move in a positive direction and empower yourself for private and business ventures, choose the Aureas bracelet. By wearing it, you will prepare for everything that awaits you in life, as well as for solving current obstacles.
How to attract abundance and prosperity into your life
This bracelet is made according to the most revered method and that is where the symbol of the winged lion PiXiu and the energy of the black obsidian are combined.

It is advisable that while wearing the bracelet, the figurine be turned outwards, so that PiXiu attracts good energy from all directions. By this is meant the part where the thumb is meant as the inside and the little finger as the outside.

Those who want to attract money wear it on the wrist of the left hand, and on the wrist of the right hand those who want to keep the money and prevent losses. Those who carry this symbol with them will often touch it, but will never intentionally touch its eyes or mouth.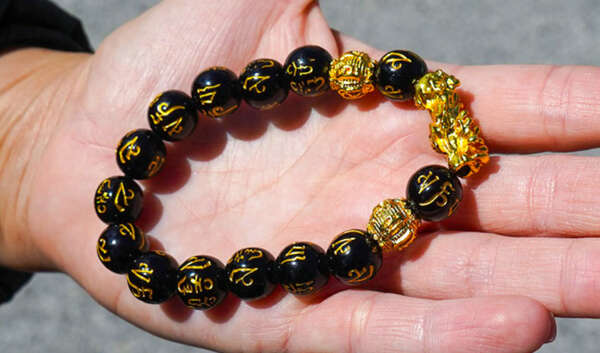 >> Protection against bad influences and negative energy <<
All the power and good mantras are gathered in this beautiful bracelet. A powerful talisman will guard and guide you as you go through different stages of life:
✅ Made of obsidian - has an extremely strong energy effect.
✅ Decorated with an ancient symbol of a winged lion - it will help attract well-being.
✅ Easy to carry - the longer you wear it, the stronger the effect will be.
✅ It is part of a limited collection - choose to be part of an exclusive circle of people who will be blessed with its energy and protection.
✅ It's a powerful gift - give it to loved ones to show them how much you value them and how much you care about them.
Support to the wearer, especially in difficult times
In addition to the figurine in the shape of the mythical winged lion, the Aureas bracelet is also loved for its obsidian beads. The black and gold combination really makes for an attractive piece of jewelry that is chosen by both men and women. Black obsidian is said to be a stone of creativity and self-control. His energy is believed to provide support for maintaining control over his own destiny.

People wear it Aureas because they believe it gives strength in difficult situations, especially when they lose hope and the ground beneath their feet. It is said to harmoniously combine physical and spiritual energy. It helps to understand your own life and steer it in the right direction. Its black color signifies the strong energy of the Earth.

Experts will tell you that if you use an amulet to attract happiness and good energy, do not give it away or give it away.
to anyone. Your Aureas bracelet should only be touched by you and no one else.

Although it should not be shared, you can definitely give a bracelet like this as a gift, just don't let it be the one you wear. Considering all the above, it is an ideal gift for all those who are starting a business, finishing school or college or want to achieve some special success this year.
>> Be in touch with your own strength <<
What do satisfied customers say?
"We ordered it from a brother who was going through a difficult period in his life. In a short time, the situation has completely changed and he is now a happy and satisfied man. "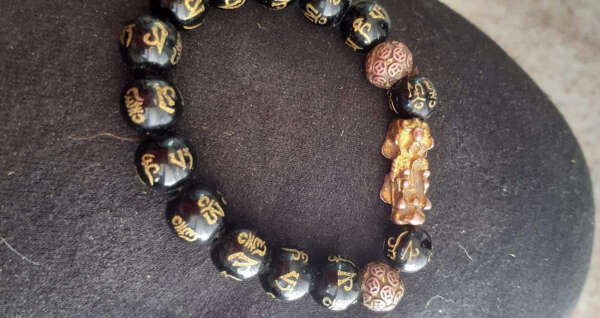 "Apart from the fact that you can feel the effect of her powers, this bracelet is extremely beautiful. I wear it at every opportunity, I don't take it off even when I take a shower. I have owned it for a long time and I warmly recommend it to everyone who needs good energy in life. "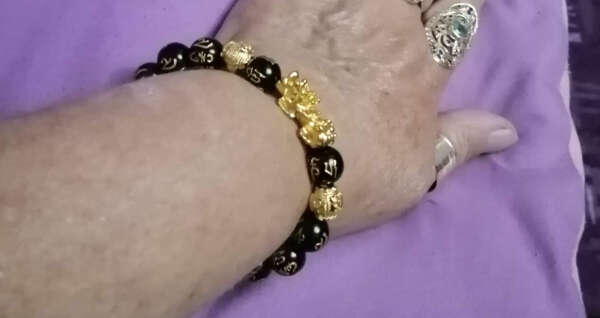 "I can't describe in words how much this bracelet helped me. I was followed by painters and accidents and I had had enough of that. That all changed with the bracelet. My life is calmer, everything is going well at work, and my health is serving me well. A sincere recommendation. "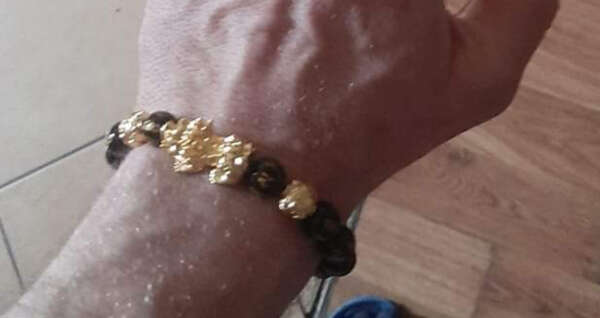 Is it worth owning Aureas?
In addition to all the above benefits, this energized bracelet has another to boast about - it's affordable for everyone's pocket!

But the surprises are not over! DokiShop store decided to make the first 10 customers happy and prepared a discount for them.
Haven't heard of DokiShop? It is a unique store where customers always come first. Therefore, it seeks to revolutionize the way online shopping and make it available to everyone.

With its safe and reliable business, it continuously records the growth of new users. In addition, statistics show that as many as 93% of customers return, which is sufficient proof of the connection of the DokiShop brand with its customers. They also show what people think about a brand whose products make our daily lives easier and our lives more fulfilling.

And don't forget, Aureas a bracelet with powerful symbols can't be found in ordinary stores. You can order it only through the official DokiShop website.
IMPORTANT NOTE: Discount stocks are limited, and a large number of customers order several pieces. So hurry so you don't run out of your bracelet.